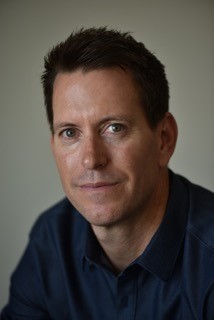 Dr. Stephen Jones
Chiropractor
Dr. Stephen Jones is the founder and owner of Total Health Associates in Waldwick, New Jersey. He is a board certified, licensed Chiropractor since 1998. While classically trained as a chiropractor, early in his career, Dr. Jones developed a true appreciation for the vast array of healing disciplines, and has incorporated Physical Therapy, Acupuncture and Massage Therapy into his practice.
After completing his Doctorate degree, Dr. Jones began his career in Woodbridge, Virginia. Dr. Jones joined a busy practice where he dedicated 9 years gaining valuable experience.
In 2007, Dr. Jones returned to his hometown of Waldwick, NJ and opened Total Health Chiropractic. Over the past eight years, Total Health Chiropractic has experienced significant growth by combining authenticity in care and dedication to the community. In June of 2014, Dr. Jones moved his practice to a larger clinic and was finally able to honor his early vision of more comprehensive patient care. Thus, Total Health Associates was born. Total Health Associates is comprised of a handpicked team of specialists: PHYSICAL THERAPISTS, ACUPUNCTURISTS, MASSAGE THERAPISTS AND CHIROPRACTORS.
Having trained staff in orthopedics, women's health, neurologic and sports related injuries, Dr. Jones is able to treat his patients with his distinct integrated wellness philosophy. Dr. Jones received his Bachelor of Science degree from Muhlenberg College in 1993 and his Doctorate of Chiropractic from Life University in Marietta, Georgia in 1998. He was awarded his license from the New Jersey State Board of Examiners in 2003 and holds license in Virginia as well. Dr. Jones has advanced certification in Torque Release Technique and Graston Soft Tissue treatment. He was awarded Family Chiropractor of the year in 2008 and 2009 and is a member of the Waldwick Chamber of Commerce and the Association of New Jersey Chiropractic.
He is an avid outdoorsman and exercise enthusiast. He is a father of two daughters and lives locally in Bergen County.
Dr. Stephanie Sipala
Physical Therapist
Dr. Stephanie Sipala is a New Jersey licensed Physical Therapist and received her Orthopedic Clinical Specialist (OCS) in 2011 through the American Board of Physical Therapy Specialties (ABPTS). She joined Total Health Associates in March 2015. Currently, Stephanie effectively evaluates, treats and educates patients using evidence based medicine.
In addition, she is trained in, but not limited to, the following: mulligan technique including mobilization, manipulation, and mobilization with movement techniques and myofascial release. Stephanie received a B.S. in Biology from Ramapo College of New Jersey in 2004, graduating in 3 years. In 2007, she received her Doctorate of Physical Therapy degree from Franklin Pierce College. Dr. Sipala is a member of the American Physical Therapy Association (APTA) and of the American Academy of Orthopedic Manual Physical Therapists (AAOMPT) since 2007. Understanding the importance of continuing education, she has attended many Physical Therapy conferences through both associations.
Jennifer Collard
Physical Therapist
Jen is a facilitator for healing, empowering and educating people of all ages. She wholeheartedly believes that Movement is Life. As a Physical Therapist, she specifically works with conditions of the Pelvic Floor and the Whole Body for all genders – of any age including Prenatal and Postpartum. She also works with people with orthopedic and sports related injuries/ailments; Neurologic based issues and any issue that is interfering with people's lives, movement and well being. She graduated from Northeastern University in 1996 and has been practicing Physical Therapy ever since. She continues to be an "education enthusiast," attending as many professional and "beyond" courses as possible. She has completed Pelvic & Abdominal Health training from Herman & Wallace Pelvic Rehabilitation Institute, APTA, Pelvic Guru, Mary Massery, Shirley Sahrmannn, Julie Wiebe, Susan Coel Clinton, Ramona Horton and more. She also spends time as a Teacher's Assistant for Herman & Wallace Pelvic Rehabilitation Institute.
In addition to working as a Physical Therapist, Jen has also completed Yoga Teacher Certification (RYT 200) in 2019, Prenatal Yoga Teacher Certification (RPYT) in 2019 and Advanced Yoga Teacher Training for Trauma and Addiction (2021). She teaches a weekly Yoga class for Pelvic Health and Awareness. She is fascinated with the Human Body has the pleasure of teaching Anatomy and Physiology for the Yoga Teacher Training at Juluka Yoga.